Bicentenary celebration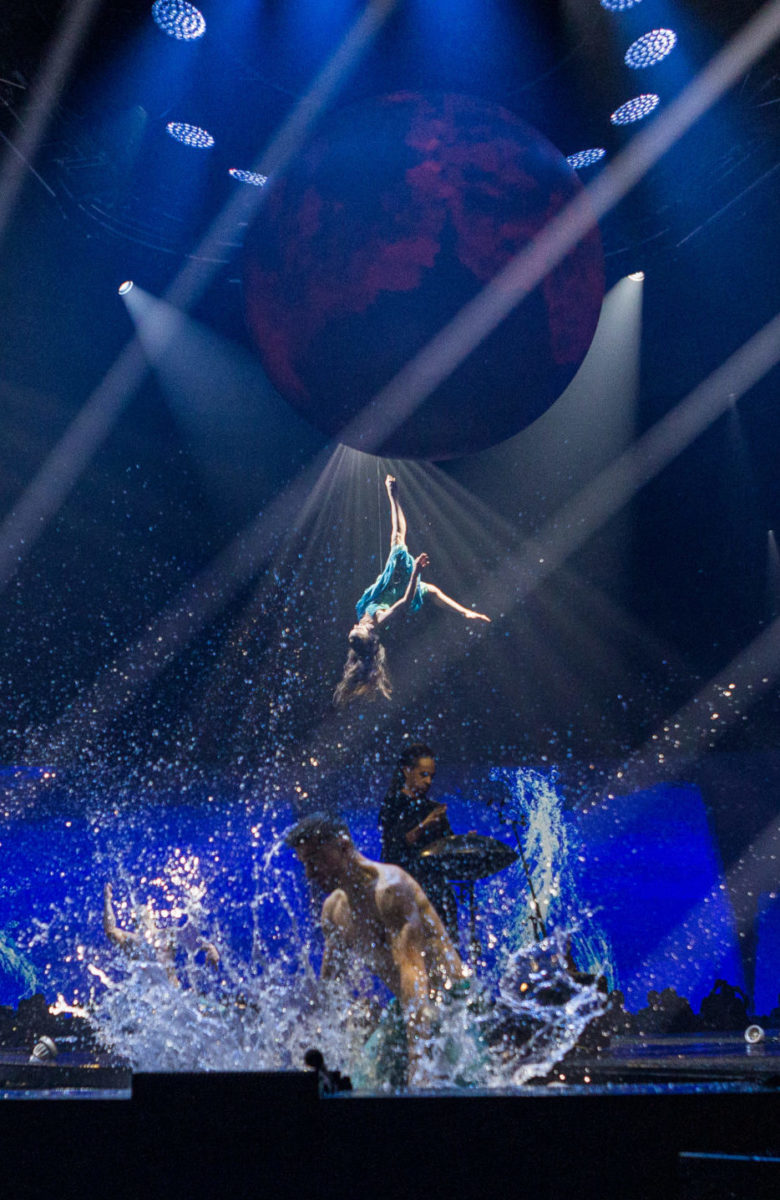 The concept of the event, draws upon the symbolism of water as a representation of life, purity, and continuity. These values perfectly align with the essence of Mirabaud's business, which has successfully thrived for over 200 years by adhering to its core principles of anticipation, protection, and growth. The event was designed as a metaphorical journey, following the course of water and the cycle of seasons, in order to highlight the essential values of Mirabaud.
Guests were taken on a seamless journey through three distinct spaces – the cocktail area, the tunnel, and the dinner space – in order to tell a cohesive story. Throughout the evening, there were four artistic performances that gradually built up to a grand celebration of Mirabaud's 200-year history.
To create a fully immersive experience, a curved panoramic screen with a radius of 23 meters was used to display 360-degree images. High-level artists incorporated contemporary and interactive dance performances, aerial displays, and live music to further enhance the atmosphere. Each performance was accompanied by a musical theme that was carefully designed and adapted to complement the visuals.
The response from our guests are exeptionnal, you were the perfect master craftsmen of this success that we will never forget.
Daniel HERRERA
Head of Communication