Delivering a meaningful message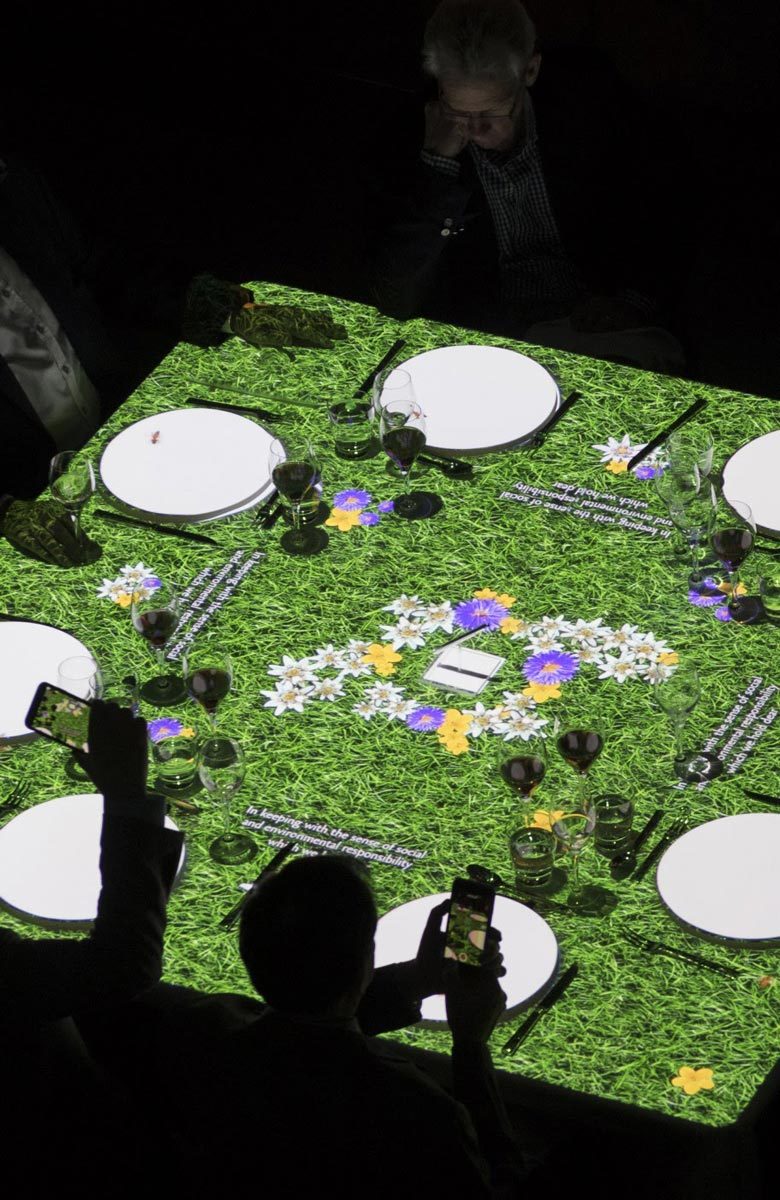 Caran d'Ache's intention with this exhibition was to celebrate the boundless human imagination that inspires the brand to continuously perfect the manufacturing of its creations. The event was held at the School of Art and Design of Geneva, a location closely tied to the brand's creative world. The Events Concept team overcame challenges and developed a bespoke concept to ensure the event's success.
Upon arrival, guests were welcomed by an interactive mural display that provided entertainment in the cocktail area. The opening curtain revealed previously showcased pieces, including a model of Geneva city and four pillars, which served as the modern, fun, and interactive centerpiece of the exhibition. In addition, two workshops were offered, one led by a Caran d'Ache craftsman and the other centered around calligraphy. The exhibition aimed to highlight the city of Geneva, where Caran d'Ache was born, featuring its Promenade des Anglais, Flower Clock, Jet d'eau, and more.
In the evening, a second curtain rise unveiled an unexpected and unforgettable dinner experience. Strategic lighting on each table created different atmospheres throughout the meal, immersing each guest in a limitless imaginary.
The storytelling experience with digital table mapping brought the whole evening to life
Carole Hubscher
President